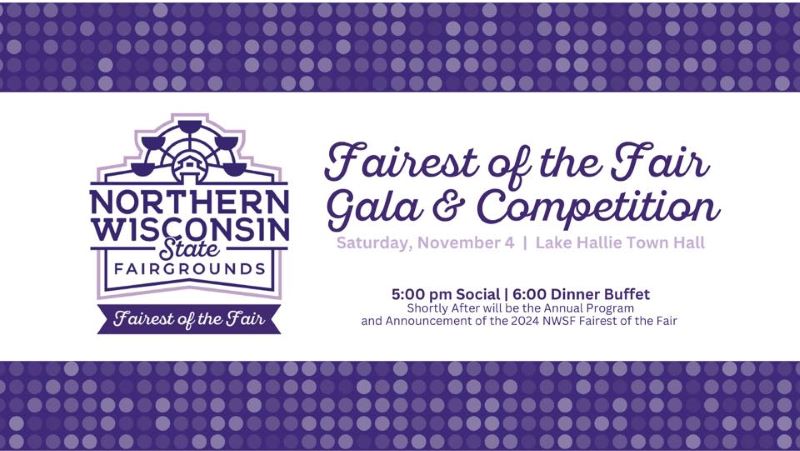 The NWSF Fairest of the Fair Gala is an annual celebration open to the public which includes a time to meet other Fair supporters, a dinner buffet, and the Northern Wisconsin State Fair – Fairest of the Fair competition.
The event will begin at 5:00PM with networking, a dinner buffet at 6:00PM, and the Fairest of the Fair finals competition beginning soon after.
Tickets are $15/each and can be purchased at the Northern Wisconsin State Fair Office or reserved via mail (225 Edward Street, Chippewa Falls, WI 54729).