Your Outdoor Activity Bucket List
Winter in Wisconsin – nothing to do, right? WRONG there are plenty of awesome Wisconsin outdoor activities to do in the winter, especially in Chippewa County, WI. Chippewa County's iconic natural beauty comes with an extensive list of incredible outdoor adventures that are waiting to be experienced by you! On your outdoor adventures, find yourself lost in a dazzling winter wonderland that takes the bite out of the chilly weather. Add the following activities to your Chippewa County weekend bucket list:
Cross Country Ski Through the County's Pristine Trails
With miles of beautiful trails, cross-country skiing is a great way to adventure through Chippewa County's natural beauty. Don't have skis? We got you. Spring Street Sports located in Downtown Chippewa Falls, can hook you up with an awesome pair of skis to get your adventure started.
Plan Your Cross-Country Ski Adventures
Cruise through Chippewa County, WI
Sometimes life is about speeding up a little, especially if you're on the driver seat of a snowmobile. The rush of snowmobiling through forests, over lakes, and in new places is unmatchable, especially on Chippewa County's miles of beautiful trails.
Take a Breathtakingly Beautiful Hike
Grab your jacket, put on your hat and mittens, and hit the hiking trails! Adventure over the rolling hills, glimpse the sunrise over Lake Wissota, and explore the beauty that lies within Chippewa County. Whether you are enjoying a walk alone, with a friend, or with the whole family, you will find peace, beauty, and a whole lot of fun.
Make a Catch – or Two – or Three
In Chippewa County, you will catch fish and feelings for this beautiful place. Hit the reset button with a weekend getaway on the ice; casting your line, listening to some tunes, and enjoying the peace of the great Northwoods. You'll leave on Sunday wishing that you could get just a few more hours on the lake, and already planning your next excursion to Chippewa County.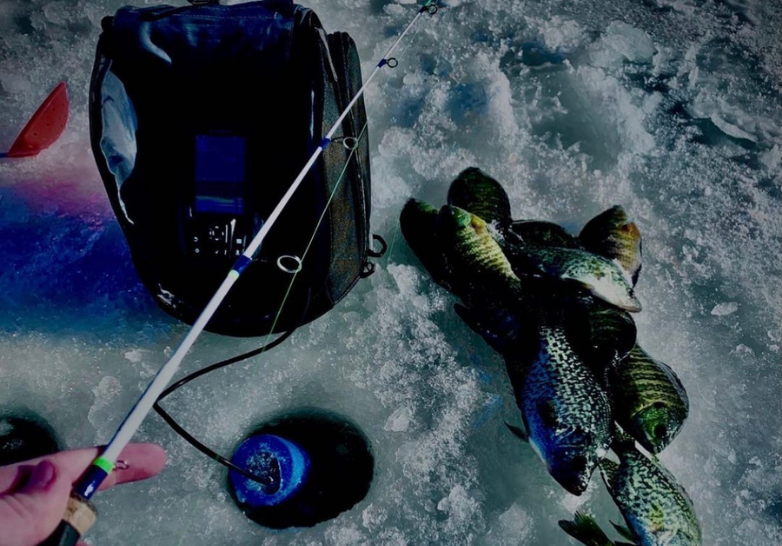 Photo Credit: @chrispeterson910 | Brunet Island State Park
Experience Chippewa County's Trails on Snowshoe
Experience the true winter beauty of Chippewa County's forests, waterways, and trails on foot, pretty big feet actually. On snowshoes, you can glide through the trails effortlessly, and be fully immersed in the winter wonderland surrounding you. This is an experience you will not want to miss out on!
Get Lost in the Beauty of Chippewa County
The frosty tree branches. The steaming Chippewa River. The crunch of the snow beneath your feet. The silence that comes with a fresh blanket of snow. It is hard to take your eyes off the beauty that is Chippewa County in the winter months. Experience the natural beauty for yourself with a weekend getaway to relax and reset yourself.
The next time you search "Wisconsin Outdoor Activities to Do in Winter" think of Chippewa County, WI! We have all the outdoor adventures, natural beauty, local restaurants, tasty drinks, and comfortable lodging. Find all you need to start planning your weekend getaway below: